Southern Israel Bridging Fund VC
We are Venture Capital supporting visionary founders and offer them a bridge – both financially and strategically – towards scaling up.
Israel has a solid track record of being an incubator of innovation that pioneers global industries and successful, highly valuable and profitable companies.
Yet, in the start-up curve, most companies "get stuck" in the "death valley" between Seed and Round A. Those companies need a "capital bridge" in order to move on to the next milestone.
However, in most cases, a capital bridge and a brilliant vision aren't enough – in the end – it's all about execution.
At SIBF, we support visionary founders and offer them a bridge – both financially and strategically – towards scaling up.
We identify companies with unique potential and breakthrough technologies, invest in them, and lead them hand-in-hand to the next stage.
We combine our expertise, strategy, and connections with hands-on experience that will ensure that our tech companies are expertly run.
We identify weaknesses and advantages, analyze challenges and potential markets, and create a winning strategy.
Our Unique Process & Practical Approach
VCs, private equity & leading angels approach us to help their companies.
PARTNERSHIP & DUE DILIGENCE
We examine the company and optimize all its business aspects including management, finance, legal, target markets, therefore offering and more.
We help the company to create value in a short duration, by shaping the strategy, business model and Go2Market, establishing sales and marketing infrastructure towards the next big round
After validation of the next big round, SIBF will bring bigger players and gradually and case by case will offer holdings to natural secondary players.
In other cases, SIBF will continue all the way to Exit or IPO
our portfolios ceos testimonials
Ohad Crystal, CEO, Funatix Club
I know Or Ben Shoshan and Aviv Cohen, founders of SIBF, for many years, and I have the utmost positive feedback both personally and professionally.
I had the opportunity to witness their ability to identify great companies. We have co-invested as angels in several very successful ventures in the past. One of the Companies we've co-invested in, Funatix Club, was growing so rapidly that SIBF asked me to jump-in as CEO. I'm managing the company since January 2019.
SIBF "Magic Touch" turned 'Funatix' from what was a great potential – into great success, and within less than 18 months the company's valuation is multiplied by 5.
Before SIBF joined, the company had extremely talented founding team with product and tech experience but in a need of business guideless, capital injection and contacts. 
SIBF's was, and still is, supporting the company not only with capital but also with business guideness and by introductions to very valuable business connections. For example, it's thanks to SIBF instrumental assistance that 'Funatix' signed a multi-year official and exclusive agreement with the Mexican top soccer league – "Liga MX". 
Moreover, the dialog with SIBF team is always honest, professional and friendly. 
I highly recommend any company or individual to cooperate with SIBF. 
Best, Ohad
SIBF invested in Nucleon over a year ago after performing deep check by several experts from different fields. During the course of knowing the company, SIBF brought in experts from the fields of information security, marketing and sales in addition to analysts to get to know the company better from all aspects.
Nucleon was facing its first significant VC round and was looking for a fund that could bring additional value to the money, Nucleon was looking for a VC that will assist inguiding the company into the right direction and exploit its potential while minimizing mistakes.
Right from the beginning until the next big round and hopefully towards Exit.. SIBF  team  were professional and helpful, taking an active role in taking the company into it's next level of maturity.
SIBF brought A new active chairman who takes an active part in the company shaping towards the future. Starting with establishment of Nucleon strategy for the short, mid and long term, a process that included in-depth review of  products, partners, markets/segments, competitors,technologies and ROI for each of the potential paths. 
I believe Nucleon is now moving in direction that will enable  realization of its full potential and become a leader in its area of ​​expertise. All of SIBF partners are exceptionally available to Nucleon team and try to help as much as they can to promote the company around the world.
In addition to the SIBF core professional team, SIBF venture and business partners provide an effective support and assistance of other important aspects enabling Nucleon benefit from professional suppliers under SIBF   agreements, with high-level professional service providers at reasonable prices,
From a professional law firm such as Fisher Bachar who provides an ongoing guidance and prepares the company for growth to talented professionals in the areas of product, marketing,sales and more.
Nucleon strongly recommends entrepreneurs to explore the possibility of partnering with SIBF.
Evrideo is a SaaS based broadcast platform that modernizes the way linear TV channels are broadcast, making it quick and easy to create, manage and deliver TV channels with flexibility and scaleup abilities.  
My partners and I founded the company at the end of 2016. We have so far raised $6+ Million dollar from SIBF, other VC's and angels. Our excellent shared experience and cooperation with SIBF started at Oct-2018. Since then we have had a fruitful relationship with the team and are very satisfied with the cooperation. This cooperation takes place on various levels.
The initial interaction with SIBF started with Or Ben-Shushan, who identified the opportunity with Evrideo and have since helped us with our investment strategy and company strategy. As an entrepreneur the road to success is filled with ups and downs, and I would like to personally thanks Or for being there for me and for Evrideo. During 2019 Evrideo experienced a challenging time and Or has personally helped me to navigate the storm make it across these difficulties.
During the period since the first investment by SIBF, Doron Eldar has been working with me closely , identifying potential investors, evaluating and consulting on Evrideo's operational and financial plans and helping with the decision-making process in every crossroad. The joint process Doron and I had led to the recent investment made by SIBF in the company and the tremendous success Evrideo is experiencing with its business goals and scale. Our next shared challenge is to raise an A round investment for the company and I am sure working with Doron will yield an excellent result.    
Recently, in parallel to the investment made by SIBF, Boaz Or-Sheraga (a GP in SIBF) has been appointed as Evrideo's active Chairman of the board. Currently we are in a continuous process with Boaz, working on creating a new company strategy, evaluation and adoption of Evrideo's business model, Pricing, Go to market strategy, building a sales machine infrastructure, scale plans and in depth involvement with acquisition of strategic customers.     
Concluding the above, SIBF is special kind of fund, hand in hand helping founders achieve their company's goals and helping them generate value for their company.
Avi Zenou | CEO | Evrideo/iChannel.io
avi@evrideo.com | +972-52-8028028
What Defines Our Investments?
Our initial investment ranges between $3M-$10M with reserves for future funding rounds. After creating value and accelerating the business parameters towards the next big round, we will carefully examine case by case gradual secondary.
Agri-Tech
Enterprise Software
Automotive
Medical Devices
Cyber
Mobile & New Media
Energy
Artificial Intelligence
Health-Tech
Bio-Tech
Fin-Tech
Media
General Partner |
Portfolio Manager
Over 20 years of experience in the Israeli high-tech scene. Served as VP of business development in Elbit, Head of Sales at Motorola Israel, lead sales, held BD and senior R&D management roles, led Motorola Ventures Israel. Has served as a member of the board of directors of various start-ups and now serves as chairman of the board of several start-ups. 
Holds an EMBA from Northwestern Kellogg, Physics & Mathematics degrees from Tel Aviv University and Electrical Engineering degree from the Technion – Israel Institute of Technology.
15 years of global experience in managing capital, as well as managing and mentoring startup companies.
Serves as chairman and member of the board of directors of several start-up companies and organizations, both profit and non-profit.
Or was also a partner in Sherpa InnoVentures VC fund and is deeply involved in Israel's venture capital industry.
Has held senior management positions in Netafim Ltd. for many years, and led its successful M&A in 2012 with Permira and the second merger with  Mexichem (now Orbia) in 2018.
Served as a member of the board of directors and managed the finance portfolio of a private fund worth hundreds of millions of dollars.
Previously served as the treasurer of the municipality of Dimona, treasurer of the municipality of Be'er Sheva and over 20 years in the SK Group.
Held the positions of CEO of Nes Pan Ltd and Senior Vice President of the Baran Group (Management of Non-Engineering Companies) and since 2011 is serving as CEO of Oshira Ltd.
Dynamic and result-focused entrepreneur with over 10 years senior leadership experience in deploying new business models, expanding channels, advertising campaigns, formulating effective go-to- market strategies and driving market awareness.
Previously served in various managing positions in startups and companies.
Prof. Ariel Shamir is the Dean of the Efi Arazi school of Computer Science at the
Interdisciplinary Center in Israel.
He received his Ph.D. in computer science in 2000 from the Hebrew
University in Jerusalem, and spent two years as PostDoc at the University of Texas in Austin. 
Prof. Shamir has numerous publications and a number of patents, and 
was named one of the most highly cited researchers on the Thomson Reuters list in 2015. 
He has a broad commercial experience consulting various companies including
Disney research, Mitsubishi Electric, PrimeSense (now Apple), Verisk and more.
Prof. Shamir specializes in AI, computer graphics, image processing and machine learning. He is a member of the ACM SIGGRAPH, IEEE Computer, AsiaGraphics and EuroGraphics associations.
Hezi Kalo served as the General Director of the Bank of Israel between 2008-2020, during which he lead and was involved in various national level projects, including the establishment of the Credit Data Registry, replacement of Israel's currency series, advancing financial innovation and the digitization of the bank's systems and digital transformation. Prior to that Hezi held the position of Deputy Director-General in Clalit Health Services and has worked 25 years in various roles and senior command positions at the rank of Department Head in the Israeli General Security Service.
Former Israel's National Security Adviser and Chief of Staff for National Security. He was head of the Southern Region in the General Security Service.
Graduated from Bar-Ilan University with a bachelor's degree (cum laude) in political science, and completed the program for directors and senior executives at Tel Aviv University.
He is currently a Senior Research Fellow at the Institute for National Security Studies (INSS) near Tel Aviv University.
Gideon Stein joined Mobileye in 1999 after receiving his Ph.D. (1998) and M.Sc. (1993) in computer vision from the Massachusetts Institute of Technology (MIT) and a BSc. in Electrical Engineering from the Technion (1990, Summa Cum Laude). As VP R&D from 1999 to 2005, he led the development of Mobileye's first ADAS systems incorporating lane detection, vehicle detection, traffic sign detection and high beam control. Since 2005, as chief research scientist, he both heads Mobileye's patent team and helps with algorithm and camera development.
An engineer at heart and wanting to make a positive impact in the world, he is pleased to have helped Mobileye become the global leader in advanced driver assistance systems (ADAS). With safer roads as his mission, Stein sees Mobileye technology already making a real safety impact today. Stein has published more than a dozen papers on computer vision for the automotive industry and is the named inventor on more than 200 granted and pending patents. Key areas of work include: algorithms and applications, camera and hardware design, multi-sensor designs and practical issues of factory installation and calibration. Stein is on the board of Immunity Pharma Ltd., an Israeli startup developing a treatment for ALS, and has helped found Value Squared, an Israel-based hedge fund for responsible investing. Recently, he established a scholarship for graduate and undergraduate students at the Technion and a second scholarship to sponsor MIT graduate students coming from the Technion.
In his spare time, Stein also enjoys travel and outdoor sports, such as whitewater rafting, canoeing, hiking and scuba diving.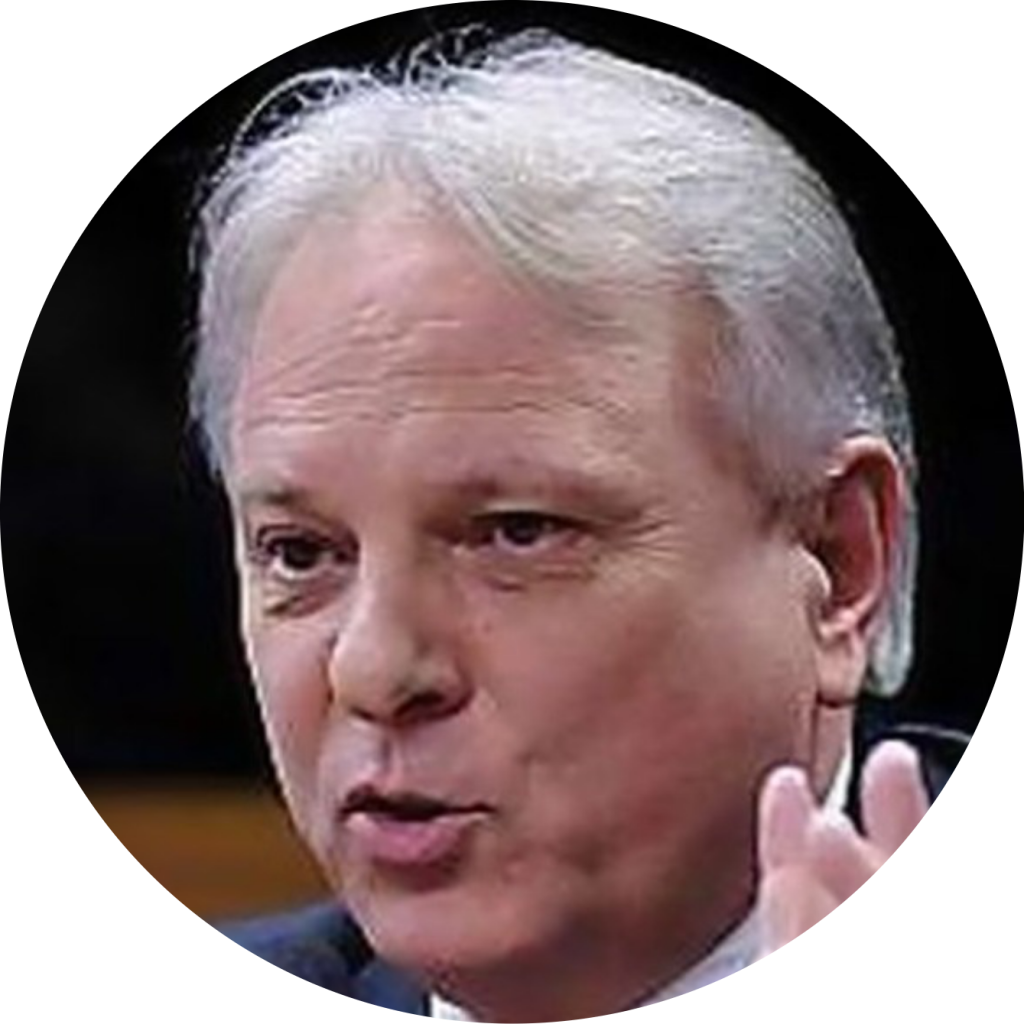 More than 20 years of experience in the coordination of workgroups,
projects and studies in sustainable management, organization of
productive chains, strengthening, and institutional organization and
technological innovation.
Jose Published dozens of articles and books. 
He Has experience in the management and organization of interministerial and
interinstitutional executive groups in the scope of the federal and state
public administration.
After ten years as a chemist at Luzzatto & Luzzatto, Dr. Esther Luzzatto became a partner in 1997. Today, in addition to her responsibilities as a managing partner, Esther works in the field of chemistry and dedicates her time to charity work. Esther ("Eti") holds a doctorate in chemistry which she completed while teaching chemistry at a local high school and raising four children.
Eti dedicates approximately 40% of her time to social and community work both on behalf of the firm and her personal interests. Eti serves on dozens of public committees and amongst others, currently acts as head of the Yachdav Foundation which focuses on strengthening the social fabric of Southern Israel. Eti is also a member of the board of Ben Gurion University, the University's Alumni Association, the Forum for the Economic Development of the Negev, Sami Shamoun College, Friends of Soroka Hospital, Friends of the Beer Sheva Theater and others. In addition, Eti is on the board of directors of Baran as well as Deputy Mayor of her hometown, Omer.
Colonel (reserve) Mr. Amir ulu
Amir has served in the IDF for 29 years in command and senior staff positions.
Amir has significant experience in field roles alongside experience in managing complex, resource-intensive systems and budgets.
Since his release from the IDF, Amir has run a real estate company and a cannabis company. Amir also holds a B.A. from the Hebrew University and a master's degree in the Tel Aviv University Executive Program.
An active executive in several successful industrial and technological companies, and in venture capital since 2001. Substantial experience in the innovation space of Energy, Mobility & industrial domains.
Served as founder & managing director of Horizon GreenTech Ventures, active chairman & director in over 12 startups, extensive skill and experience in business development, strategic leadership and fund raising.
Meni holds an MBA and BA in Business studies (UWE, UK).
Shlomi has vast experience in resource development, government relations and business development. He worked for nearly a decade as a financial manager and resource developer in a national organization, managed the Katzrin Development Fund and served as the emissary of the Jewish Agency in Switzerland and Canada for 6 years.
Shlomi holds an MBA with a specialization in finance.
Former private banker from Zurich. Prior to joining SIBF, Amir was managing the representative of a Swiss Family Office in Israel.
Prior to his Aliyah from Switzerland, he served for five years as a relationship manager at Bank Hapoalim (Switzerland) Ltd. in the Israel desk, providing investment advice and portfolio construction services to ultra-high-net worth individuals.
Started his banking career in bank Credit Suisse and collected financial and accounting experience before at PricewaterhouseCoopers.
Amir graduated in 2014 from the University of Applied Sciences in Business Administration in Zurich with a Bachelor's degree in Economics and Business Administration (Banking & Finance).
Asaf is an engineer (B.Sc. Electronics & Electrical Engineering) and a lawyer (LL.M. Law & Technology).
Prior to joining SIBF he was a partner in TSMCL law firm and a business development and marketing executive in the hi-tech industry (over 13 years, last position as VP Marketing of a company in the RAD group). Prior to that, Asaf had served as an R&D engineer and project manager in the IDF (10 years in the prestigious 81 unit).
Asaf has extensive commercial, legal and technological experience, and serves as a fellow researcher at CCLP – Center for Cyber Law & Policy, Haifa University.
Business Development -
US desk
Former Wells Fargo private banker from Miami, Florida. An accomplished executive with management and business development expertise, domestically and internationally. 20 years as a senior sales representative in the finance industry in the United States having achieved top sales performance many times during her career.  An expert working with and advising top level management, managing multiple projects, handling diverse business development roles, cross-functional coordinating, and developing demand in new market areas. Fluent in English, Spanish and Hebrew.
Serves as the Managing Partner of a commerce company for detergents. Zohar comes with over 20 years of experience in commerce and business.
Additionally, throughout recent years, Zohar has provided counseling and chaperon services to companies and executives through creative thinking to resolve business development and marketing-related challenges.
Business Development &
Head of Italy desk
A lifetime entrepeneur, Guy's path has taken him from Israel to Italy and worldwide. Guy  lives in Italy, where he has rooted himself for more than 30 years. With more than 25 years international business background, Guy brings a vast and deep business experience and a firm reputation from dealing with sensitive and delicate deals and transactions.
Business Development & Head of Latin America Desk
A business angel, investing in technology and real estate by creating a bridge between Israel and Brazil. Ophir made his Aliyah from Sao Paulo in 2015 after having two successful exits in Brazil with his companies. Ophir is supporting SIBF's portfolio companies with strong business development services, especially in the Latin America market.
Ophir has more than 20 years of business experience, where he is an expert on how to build and lead companies to growth and scale. 
Business Development -
Italy desk
Creative entrepreneur with extensive international
business, sales, marketing & financing experience. Ofir's
expertise is leading companies to growth, fulfillment, and
into business success. I create strategic international
partnerships to help expand business and increase
profitability.
With over 20 years of experience in business development,
sales, management, financing, entrepreneurship and
investments, my specialties include identifying deals
and opportunities, an in-depth acquaintance with
the Israeli and Italian ecosystem, and a unique ability
to foster meaningful personal relationships with key
personalities.
Ofir voluntarily established the "Aviv" Waldorf educational
network, he belongs to a group of social entrepreneurs
who are setting up an impact project for seniors.
Business Development Manager
Business Development &
Operations Manager
Business Development &
Head of Germany desk